Application Process
Registration
Choose a login name and password to create your user account in Submittable. Whenever possible, utilize a general email, rather than an email tied to an individual within your organization – e.g. grants@cffmc.org.
Application of Intent
This provides our staff with an overview of your program that allows them to determine if your project fits our grant priorities, timeline and budget. It must be submitted at least two weeks prior to the posted grant deadline. All organizations submitting an application of intent will be contacted within three business days. Following staff approval of the application of intent, you may submit your full application.
Grant Application
The last step of the process is submission of your detailed proposal, or grant application, for review by our volunteer Grant Review Committees and staff members. All final decisions are made by our Board of Trustees.
Final Grant Report
If your program is supported with a grant, you will be required to submit a final grant report to share the impact of your project.
Ready to apply? Click here to get started!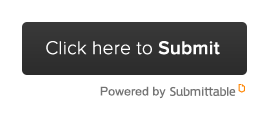 Application Deadlines
Spring 2019 Grant Round:
Applications of intent due February 14, 2019
Full application due February 28, 2019
Fall 2019 Grant Round:
Applications of intent due August 15, 2019
Full grant application due August 29, 2019
Grant Application Overview
Grant Application (Submittable) Detailed Instructions – Mason
Grant Application Guide (Sample Answers)
Helpful information: